Alan Dower Blumlein, the British engineer and inventor of stereo sound recording, is to be posthumously honoured by the Recording Academy in the USA with the Technical Grammy award, according to the Engineering & Technology Magazine.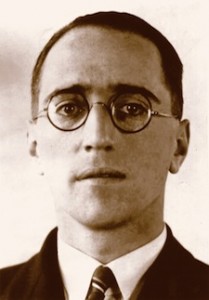 Speaking about the Grammy recognition to E & T, Simon Blumlein, Alan Blumlein's son, said: "It is a great honour for my father and the Blumlein family to be recognised with such a prestigious award. We're so immensely proud of him and how his work transformed sound recording. He's always been held in the highest esteem by recording engineers and so to now receive this acknowledgement from the wider music industry is simply wonderful."
The E & T article in full can be read here.